Best Beach at Sandals Resorts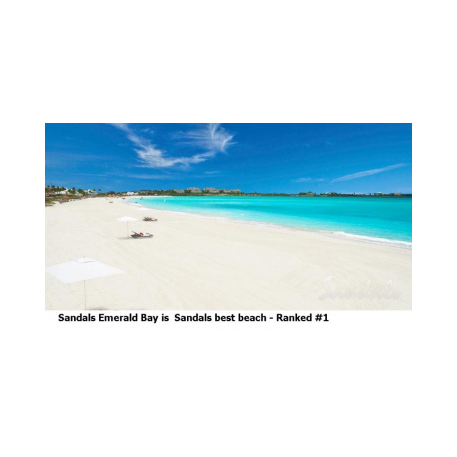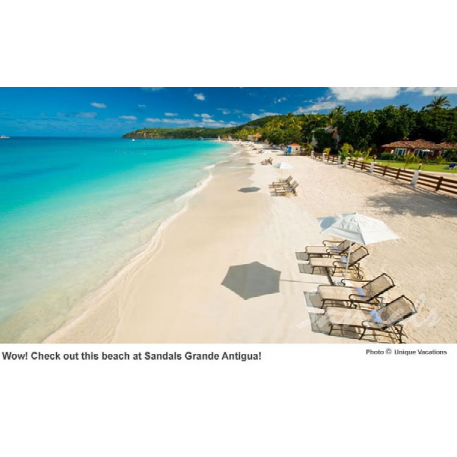 Sandals Best Beach - Emerald Bay
This beach does not even seem
real. Wait until you see the deep emerald color of the water and bury your feet in the pure white
powdery sand. If you want a quiet private beach this is the place for you. Only problem is air temp can be a little cold in winter (Sep-Mar).
A long beach with calm water makes Sandals Antigua one of the best beaches. The only downside to this beach
is that it is public and can get very busy with vendors and non-guests of Sandals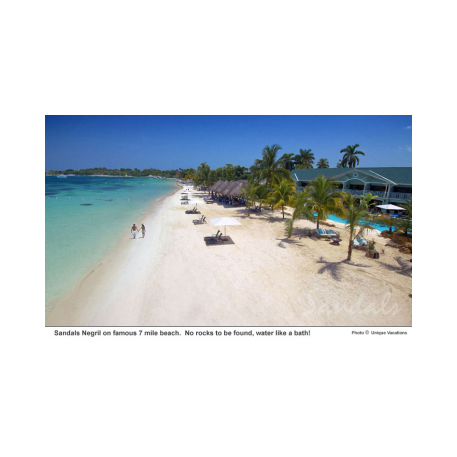 #3 Sandals Negril
The beach at Sandals Negril is awesome from the
water line out into the ocean. Crystal clear water, very gradual decline, and not a rock to be
found. Best area is in front of Crystal Lagoon. Can be walked entire 7 miles into the town of
Negril. South end is "mall on the beach". Above the water line, beach is narrow and often crowded.
Lots of beach traffic, with vendors of everything from hair braiding to pharmaceuticals.
#4 Sandals Whitehouse
Sandals Whitehouse is almost exactly opposite Negril in many ways. Same
crystal clear water, but more rocks and seaweed than Negril. Below the water line the ocean floor can be a little mucky. Above the water line beach is very wide, sandy,and long.
Unlike the busy beaches in Negril and Antigua, the only people to be found are hotel guests and staff. Very relaxing and quiet. You won't find any vendors here.